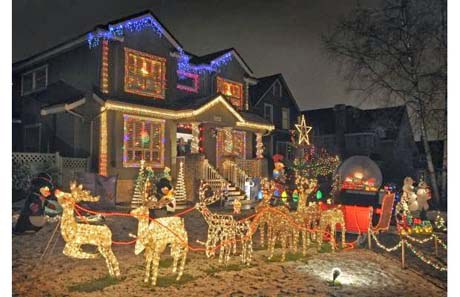 This is an annual neighbourhood light festival where houses feature thousands of multicoloured bulbs that illuminate the dark skies of 2400 to 2900 Trinity Street, a four-block stretch between Nanaimo and Renfrew streets.
This year on Saturday, December 13 and Saturday, December 20, enjoy feature choir singing on two special "Winter Walks".
 Donations are collected for Harbourview Daycare and St. James Cottage Hospice.
Dec 9/14- Jan. 5, 2015
5251 Oak St.